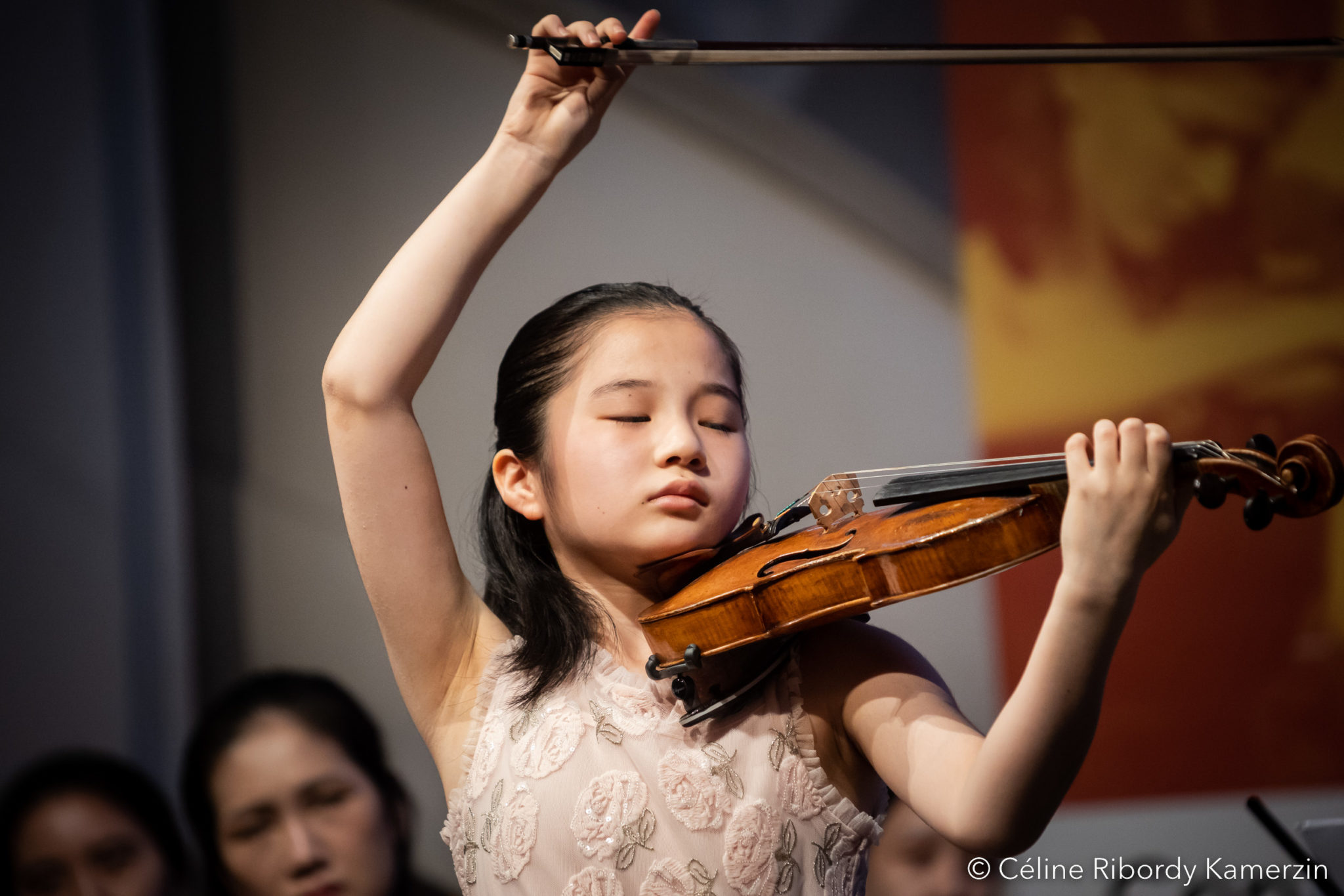 Natsuho Murata wins the Tibor Junior 2022 Competition
Natsuho Murata is the winner of the Tibor Junior International Violin Competition 2022. In the final on Sunday, 3 September in Sion, the 15 years old Japanese won against her two competitors, Calvin Alexander (17 years old, United States) and Ani Panova (17 years old, Bulgaria), who won the Second and Third Prizes respectively. The three finalists were accompanied by the Korean Chamber Orchestra conducted by Soo-Yeoul Choi.
Calvin Alexander also won the Audience Prize as well as the Senior Jury Prize. The latter was awarded by five non-professional "senior" jurors who had been coached by musicologist Marie Favre.
31 candidates had registered to participate in this 2022 edition of the Tibor Junior International Violin Competition (2021: 46). The Jury selected 14 young violinists on video, of whom 12 finally participated in the Competition: 9 women and 3 men with an average age of 16 years. The candidates came from 10 different countries; one was Swiss.
All events have been livestreamed on the Internet and Facebook, while the final will be broadcast at a later date on regional television Canal 9.