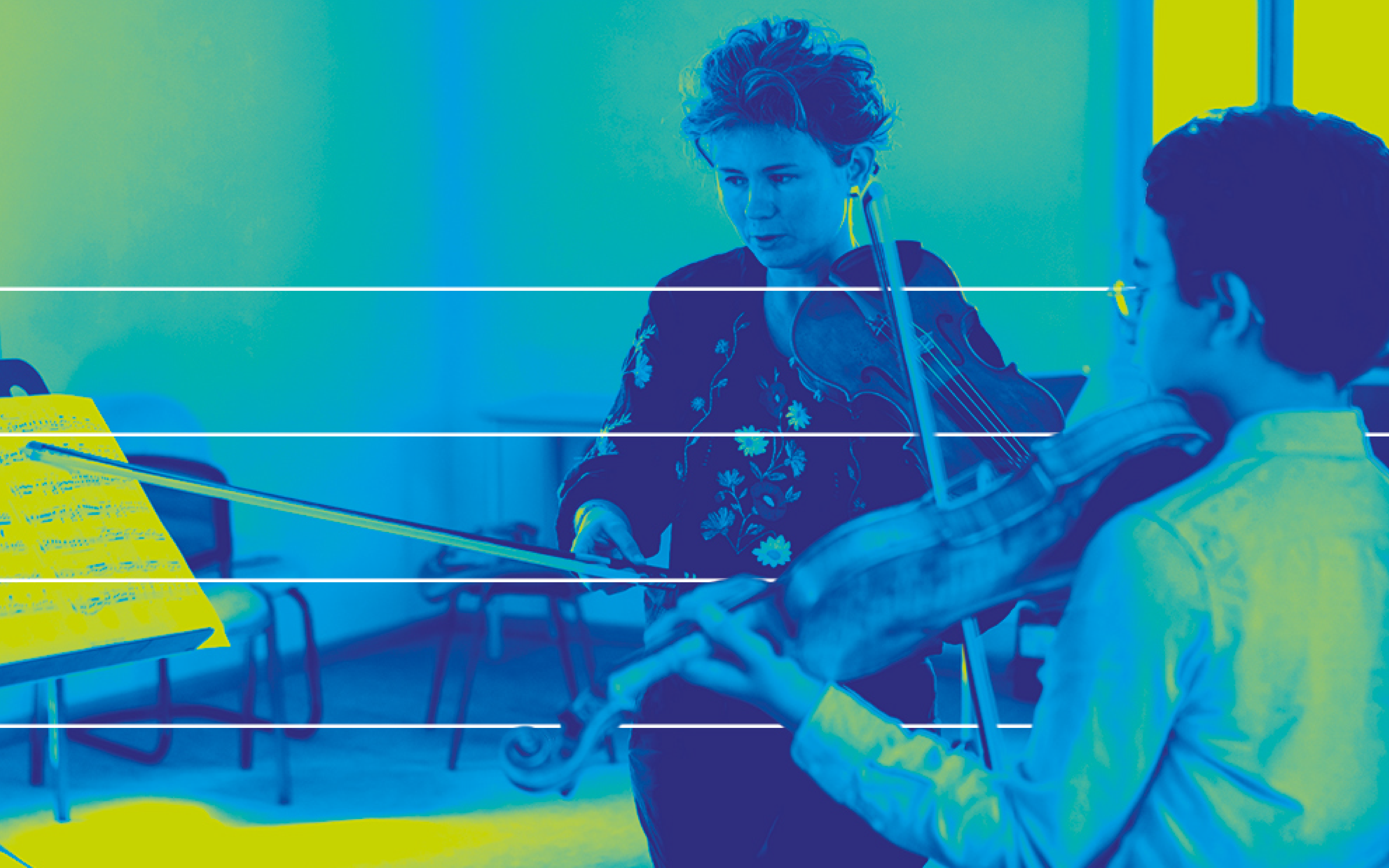 Tibor Varga Academy – Summer 2023: register now!
This year we will be celebrating the 60th anniversary of the Tibor Varga Music Academy. The summer session will take place from 10 July to 12 August 2023 and will offer 28 masterclasses and pre-college courses. If you would like to take advantage of the advice of our teachers for a week at a special rate, register now!
The Tibor Varga Academy offers you an ideal environment, both supportive and demanding, to improve your technique and work on your interpretation under the enlightened guidance of experienced musicians and teachers. It also gives you the invaluable opportunity to exchange experiences and to perform in public in the enchanting setting of the old town of Sion and the surrounding mountain villages.
This year we are particularly pleased to welcome four new teachers:
Tomo Keller – violin
Christophe Coin – cello & viola da gamba
Sophie Le Denmat – oboe (masterclass with J.-L. Capezzali)
Bernard Richter – singing
We are also very pleased to welcome back two teachers:
Nobuko Imai – viola
Jean-Louis Capezzali – oboe (masterclass with S. Le Denmat)
We will also have the great pleasure of welcoming back the following teachers:
Violin: Francesco De Angelis, Mi-kyung Lee, Mihaela Martin, Gyula Stuller, Pavel Vernikov& Svetlana Makarova, Julien Zufferey (Pre-College)
Viola: Tatjana Masurenko, Jean Sulem
Cello: Frans Helmerson, Xavier Phillips, Asier Polo, Denis Severin (Pre-College)
Double bass: Wies de Boevé
Flute: José-Daniel Castellon
Clarinet: Florent Héau
Oboe: Fabien Thouand
Bassoon: Axel Benoit
Harp: Letizia Belmondo
Piano: Philippe Cassard, Roberto Paruzzo
Guitar: George Vassilev
Singing: Marcin Habela, Jennifer Larmore
Do you feel like taking your mind off your lessons? Try your hand at jazz improvisation in our workshops offered by the Tibor Varga Academy.
For more information, look at the flyer below and visit this link, where you will also find the online registration form. Please note that you have until 28 April 2023 to take advantage of the lowest rate, with a registration fee of CHF 100 (instead of CHF 150/200) and accommodation costs of CHF 35 per night (instead of CHF 40/45).
We look forward to seeing many of you this summer!
The Tibor Varga Academy team
>> Register now at the lowest rate