Useful information
Tickets
Where to buy tickets?
Tickets for the Sion Festival can be purchased:
online, directly though our ticket office
at the venue an hour before the concert begins. (We keep tickets in reserve for this purpose).
via telephone 027 323 85 69 or email at fondation@sion-violon-musique.ch
at the head office of the Fondation Sion Violon Musique, Place Ambuel 7, 1950 Sion

May, June, July: by appointement
From August: 10.00am – 2.00 pm.
Children
Most our our concerts are suitable for children who are 6 years of age or over. Tickets for children can be purchased at the special price of CHF 20.- per ticket. We also highly recommend the  « AG Culturel » pass. For the modest sum of CHF 100.- this pass allows people under the age of 26 to access all of the cultural events in the Valais, such as this festival, for an entire year!
Mobility
All of our venues have access for people with reduced mobility or in wheelchairs. There is also a ticket price reduction for audience members in wheelchairs.
On Site
Parkings Ferme-Asile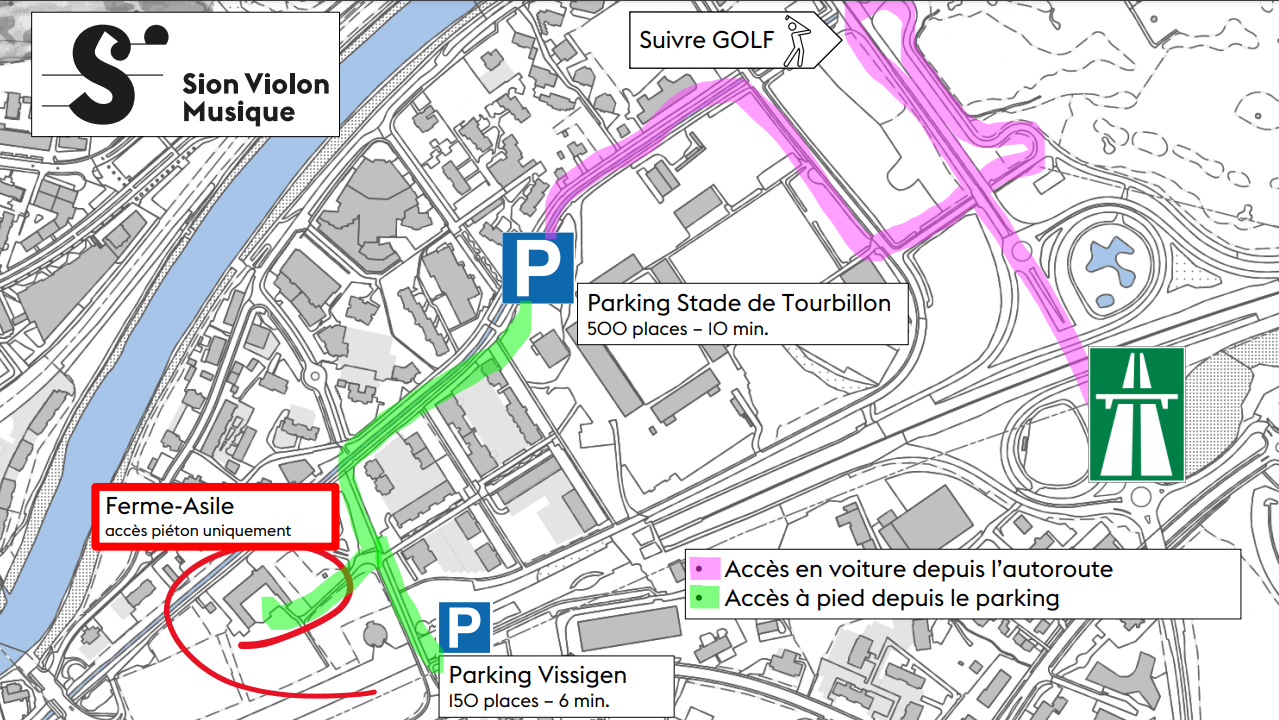 Free TCS-Shuttle on request
On request, a minibus facilitates the transfer of the public. Departure from the Place de la Planta and the Sion Station (South exist EPFL) respectively 35 and 30 minutes before the concerts (at the Ferme-Asile)
Accomodation
We recommend staying with one of our partner hotels.
In Sion:
Eating and drinking
We highly recommend further improving your evening by having a meal in Sion before or after your concert. In particular, we recommend our partner restaurants:
La Brasserie du Grand-Pont
Grotto de la Fontaine
L'Enclos de Valère
Le café-restaurant du Cheval Blanc
Ferme-Asile: Drink and snack stands